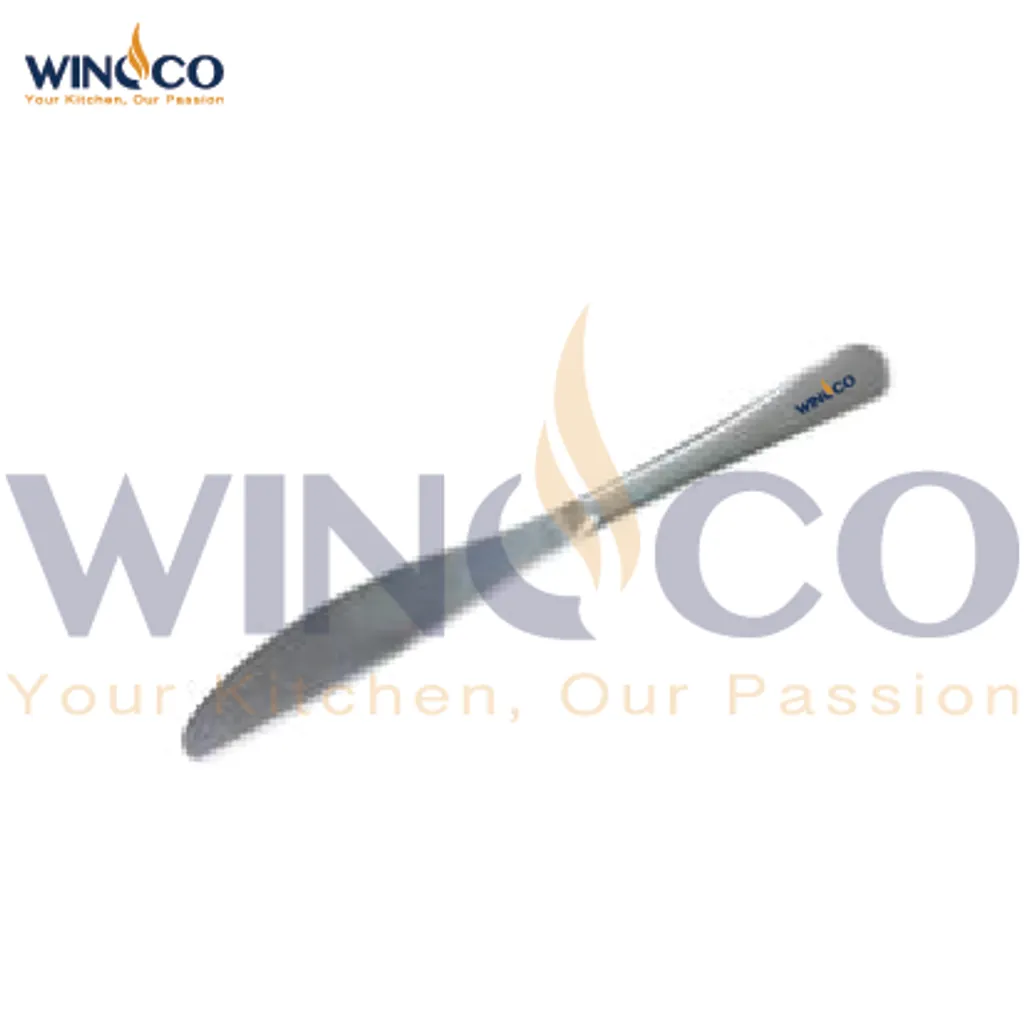 Winoco Stainless Steel Desset Knife
WH-1010DSK
Product Dimension: 3M
Packaging : 10pcs / 1 CTN x 300 PCS
Material: Stainless Steel
Weight: 1-9 Kg
Features:
Care and Use: Pre-soak and wash metalware immediately after its removal from the table. Avoid using steel wool or metal scrapers. Do not leave metalware in the pre-soak solution for more than 20 minutes before it is washed. It is dishwasher safe and should be washed with tines, bowls, and blades facing down.
Food service products are made durable specifically for commercial use, manufactured with commercial-grade dishwashers and restaurant use in mind.
This fine flatware boasts a sleekly crafted handle with a softly rounded tip. Mascagni is at home on virtually any tabletop, from casually elegant to formal dining establishments. Its modern design adds a light, sleek look to the table.
---